>
REFRIGERATED WAREHOUSING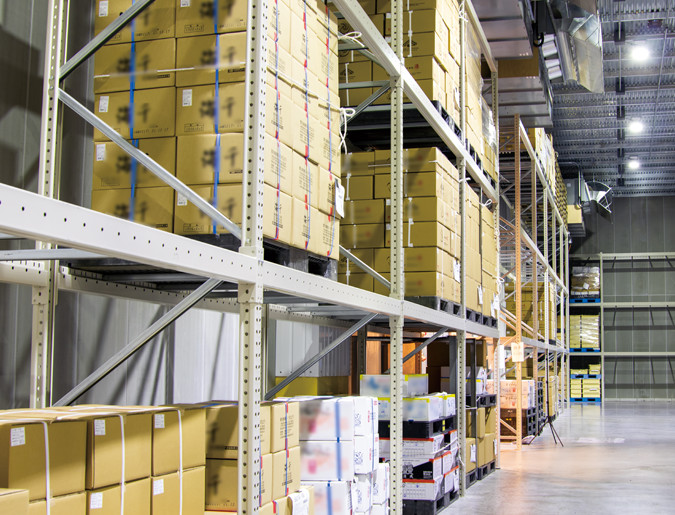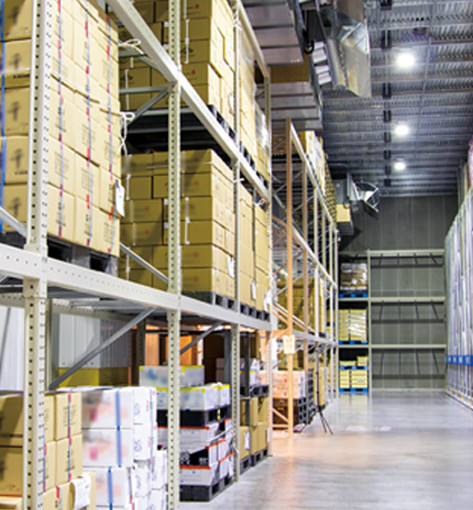 Ever since its foundation as an ice manufacturer in 1946, Kyushu Seihyou has dedicated itself to refrigeration in pursuit of food safety, security, and flavor.

A key hub between Japan and continental Asia, Fukuoka is an extremely convenient area where further growth is expected in the future.

Established in Fukuoka for 75 years,Kyushu Seihyou has a total of four refrigerated warehouses with some of the highest storage capacity in the prefecture,
letting us carry our customers' precious cargo to its next destination in the same condition that we received it.

We meet the segmented needs of our customers down to the smallest detail with the Group's cold storage of
more than 50,000 tons, the latest facilities such as moving racks and berth management systems,
distribution processing services and shipping arrangements that meet the growing
online shopping market, and more.

Refrigeration enables Kyushu Seihyou to continue contributing to society as a pillar of a fuller, safer food culture.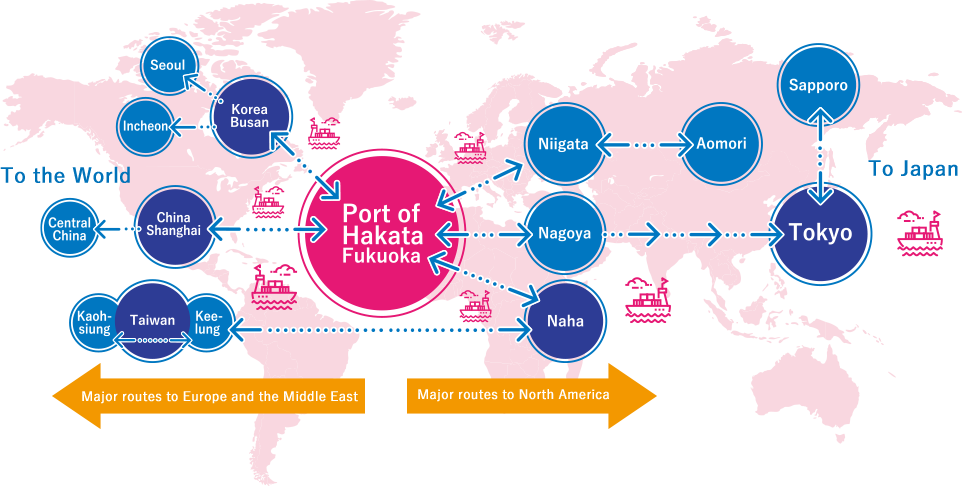 Storage area (m³)
Ice production
capacity
Offices
F1/F2 Class
C1 Class
C2 Class
C3 Class
Total
Tons/day
Head Ice Production
Department
3,600
1,066
201
4,867
90
CSC Hakozaki
36,028
225
36,253
CSC Koga
24,516
227
24,743
CSC Kashii
37,366
4,564
3,566
1,013
46,509
Kyurei Kosan
10,844
2,794
13,638
Total
112,354
5,857
3,992
3,807
126,010
90
ISO9001

ISO22000

AEO

Head Ice
Production
Department
〇
CSC Hakozaki
〇
CSC Koga
〇
〇
CSC Kashii
〇
Kyurei Kosan
〇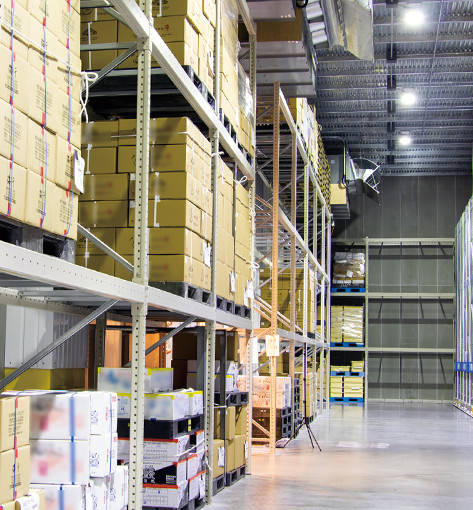 Distribution processing/freight forwarding
To meet diversifying food-related requirements, we help our customers' business with high-quality service covering storage all the way to the next destination.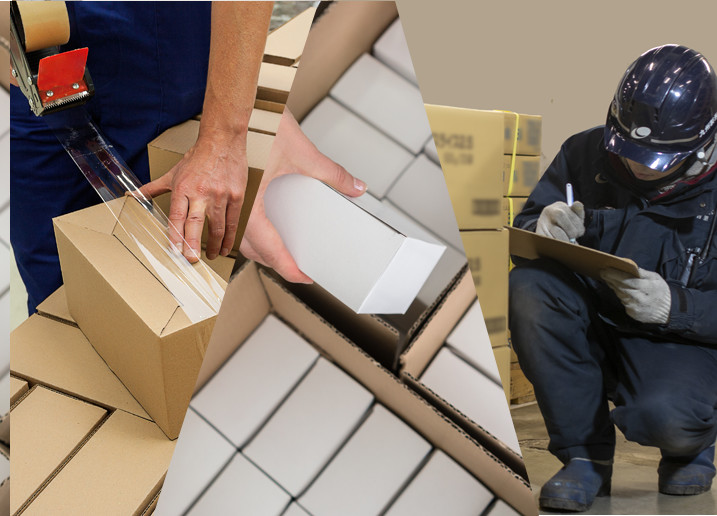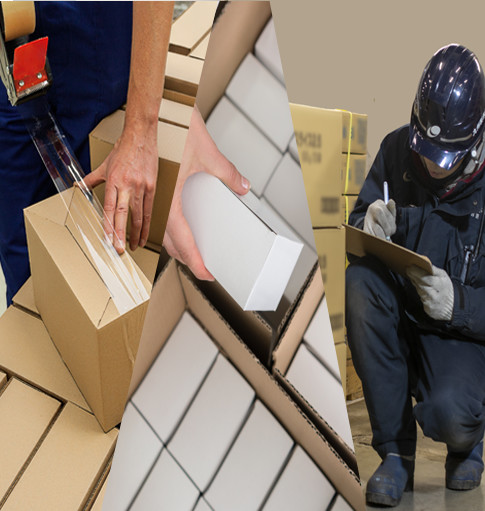 Responding to segmented customer needs
We assist with the work of our customers by providing fast, secure, safe, and thorough services, including packaging, packing, sealing, and inspection.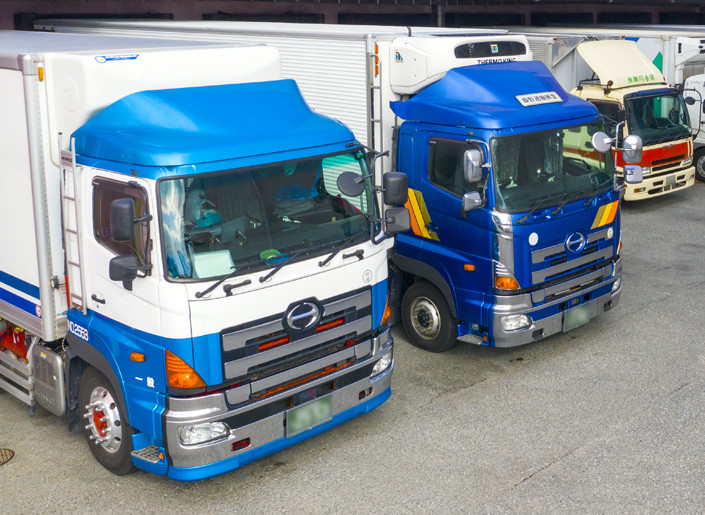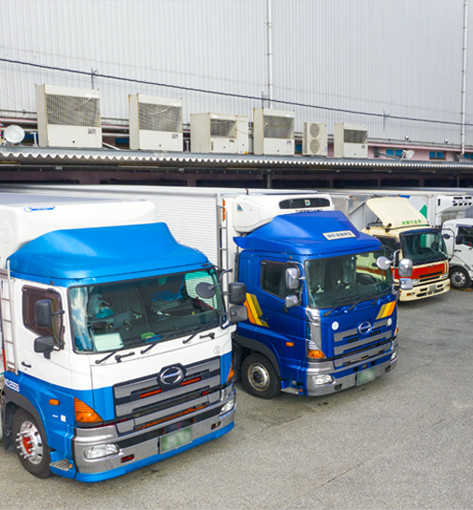 Streamlined service system
We offer delivery methods tailored to our customers' cargo, depending on the destination area, volume, lead time, and more.